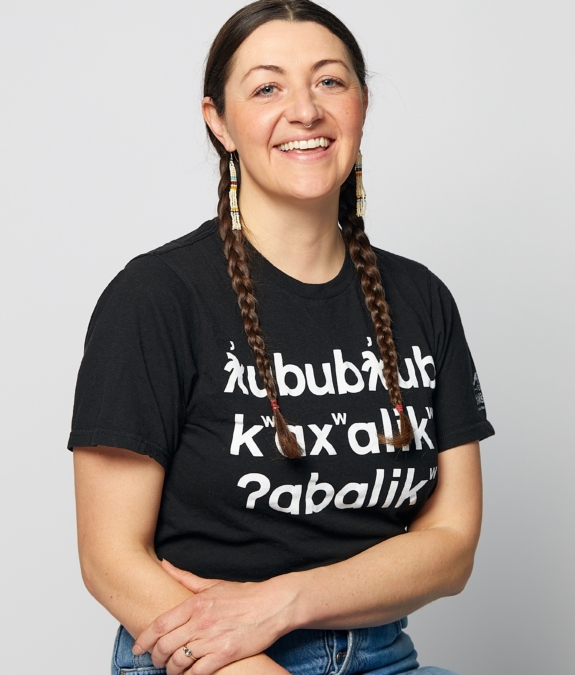 Professional Practice:
The Pursuit of Authenticity in the Arts with Epiphany Couch
What does it mean to be an artist today? How do we navigate the changing art landscape? How do we seek opportunities that feel authentic to our goals as artists and creators? This course blends playful exploration with practical skill-building to provide artists with the tools and insights needed to navigate their artistic journey with authenticity, integrity, purpose, and resilience. Through engaging discussions, hands-on exercises, and case studies, participants will emerge with an understanding of how to authentically thrive in the complex and dynamic landscape of the contemporary art scene. Together we'll tackle topics like project management, new technology, arts writing, and more.
** Payment Plans Available
$1,250 New Student
$1,000 Returning Student
USD
Epiphany Couch is an interdisciplinary artist, writer, and arts project manager. Her artwork explores generational knowledge, storytelling, and our connection to the metaphysical. By re-contextualizing classic mediums such as bookmaking, beadwork, photography, and collage, she presents new ways to examine our pasts, the natural world, and our ancestors. Couch's work is unapologetically personal, drawing from family stories, her childhood experience, archival research, and her own dreams. She utilizes a multidisciplinary approach to create images and sculptural works that hold space for reflection, transforming from mere things into precious objects — intimate and heirloom-like.
Couch is spuyaləpabš (Puyallup), Yakama, and Scandinavian and grew up in caləłali (Tacoma, Washington). Her work has been shown at Carnation Contemporary in Portland OR, Gallery Ost in New York City, and Yuan Ru Gallery in Bellevue WA. In 2022 and 2023 she received the Jurors Choice Award for her work included in the Around Oregon Biennial at The Arts Center in Corvallis, Oregon. She lives and works in Portland, Oregon, and is a member of Carnation Contemporary Gallery.
"Reflection" (2010) Paper, linen thread, and resin. 28 x 12 x 3 inches
"Buried by White Ways" (2022) Linen cloth, bookboard, satin, buckskin, paper, linen thread, beaver wood, glass beads and paper doily. 23 x 10.5 x 23 inches
"Ringleader of Disorder" (2021) Paper, rawhide, leather, and metal. 10.5 x 15 x 1 inches
Inside detail: "The History of Forgetting" (2020) Collage, vellum, linen thread, wood, and hair. 7 x 4.5 x 2.25 inches
"Truth Has Another Face" (2010) Paper, vellum, collage, bookcloth, found object, and hair. 7.5 x 3 x 3 inches
More Classes
Live online classes with the world's best artists and curators
At Home in the Body
with Janine Antoni
This class will be part laboratory, part playground, part archeological dig: a place to relate, to connect, and to honor difference. Where are we politically, geographically, and culturally? Where are we in terms of our gender and belief systems? How does this affect our making?
Maximum Magic
with Aaron Gach
In Maximum Magic Online Art course, artists will get feedback on their art through various exchanges and explore their art practice's connection with magic. From smoke & mirrors to spirits & mysticism, this course will be engaging all kinds of magical arts in relation to diverse creative practices, historical developments, and current cultural expressions.
Meaningful Marks:
Contemporary Painting Workshop with Erlin Geffrard
Meaningful Marks is a contemporary painting workshop, wherein you will learn contemporary painting techniques, theory, and principles while exploring the power of marks to convey meaning and emotion in your artwork. In this course, you will create three paintings that build on the skills and concepts covered in class.