Art, Climate & Land-Use
Socio-Environmental Imagination in the age of the Agripocene With Amy Franceschini
The Agripocene* course will look at different forms of art and activism that address issues of land use, climate change and environmental justice with a focus on strategies of collaboration, durational approaches and methods for developing unconventional partnerships to realize the unthinkable. Lectures and invited guests will demonstrate how to move, be moved and to move mass(es) - from the small gesture to large-scale productions that overturn policy, food systems and practices of everyday life to form new paths of resistance, mutual aid and reciprocal engagement.
Theories of Felix Guattari, Isabelle Stengers, Bruno Latour, Mika Hannula (among others) will be contextualized through the practice of invited guests and a series of short assignments will form the basis for discussion around student work. Guests include artist, Åsa Sonjasdotter, philosopher/architect Lode Vranken among others.
*Agripocence questions how humans have transformed the planet through the act of growing food , i.e.agri-culture. Agriculture has transformed how we use and relate to land, it has domesticated plants and animals and shaped our cities and ultimately how we live together. A new field of practices are emerging with fertile dreams, landscape-wide aspirations and determination to become autonomous from large-scale food systems and wishes to shape stable networks of producers and consumers that can support life. Let us be among them!
Amy Franceschini's Futurefarmers work in contexts where intricate social structures are intertwined with city infrastructure and the complexities of collective memories embedded in (and around) a site. Through processes of participatory research, critical reflection, and sustained public programming, hidden potentials held within these scenographies can emerge. Members of Futurefarmers collective will join to share their perspectives from the frameworks of architecture, philosophy and anthropology.
Office hours: Tuesdays 2:30 -3:30 pm
Tuesdays
12 - 2:30 pm EST
Amy Franceschini is an artist and designer whose work facilitates encounter, exchange and tactile forms of inquiry by calling into question the "certainties" of a given time or place where a work is situated. An overarching theme in her work is a perceived conflict between "humans" and "nature". Her projects reveal the history and currents of contradictions related to this divide by challenging systems of exchange and the tools we use to "hunt" and "gather". Using this as a starting point, she creates relational objects that invoke action and inquiry; not only to imagine, but also to participate in and initiate change in the places we live.
In 1995, Amy founded Futurefarmers, an international group of artists, anthropologists, farmers and architects who work together to propose alternatives to the social, political and environmental organization of space. Their design studio serves as a platform to support art projects, an artist in residence program and their research interests. Futurefarmers use various media to deconstruct systems to visualize and understand their intrinsic logics; food systems, public transportation, education. Through this disassembly they find new narratives and reconfigurations that form alternatives to the principles that once dominated these systems. They have created temporary schools, books, bus tours, and large-scale exhibitions internationally.
Amy received her BFA from San Francisco State University in Photography and her MFA from Stanford University. She has taught in the visual arts graduate programs at California College of the Arts in San Francisco and Stanford University and is currently faculty in the Eco-Social masters program at the Free University in Bolzano, Italy. Amy is a 2009 Guggenheim fellow, a 2019 Rome Prize Fellow and has received grants from the Cultural Innovation Fund, Creative Work Fund and the Graham Foundation.
Flatbread Society Bakehouse OSLO, NORWAY 2017
This is Not a Trojan Horse 2010
This is Not a Trojan Horse 2010
More Classes
Live online classes with the world's best artists and curators
Studio Practice at the End of Who's World
With Tiago Gualberto
An ongoing global crisis, The Apocalypse - The End of the World as we know it - looms as a very real threat. The question we ask is: how does one make art and a life in these times? Furthermore, who's world will end and how will art be made? We turn for guidance from artistic communities where apocalypse has been part of their culture for some time such as black and indigenous artists.
At Home in the Body
with Janine Antoni
This class will be part laboratory, part playground, part archeological dig: a place to relate, to connect, and to honor difference. Where are we politically, geographically, and culturally? Where are we in terms of our gender and belief systems? How does this affect our making?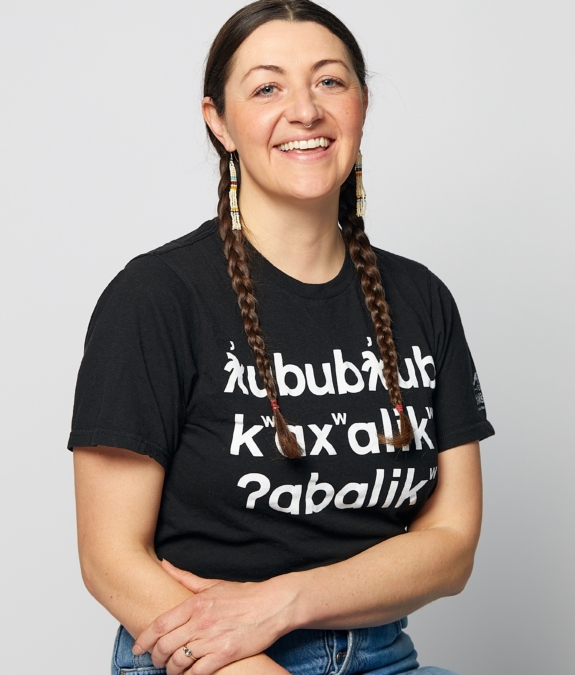 The Magic of Manifesto: Defining your Art Practice
With Epiphany Couch
Why make art? Why share it with others? What is the importance of an art community? What are your goals and intentions as an artist? How can you turn these into reality? Through work sessions, guest lectures, guided writing, and more, this reflective and collaborative workshop will explore the importance of defining our intentions, motives, and views as artists. In addition to drafting our own Creative Manifestos to guide our future practice, we'll discuss practical tips, tricks, and resources for how to stay dedicated to our individual manifesto tenets as well as how to start finding our "happy place" in the art world and art community.